Looking for bridal shoes that fit comforably? SF Excellent strive given a classic design with comfortable, sustainable material, and craftmanship. Each pair of shoes handcrafted by Malaysian shoes maker with more than 20 years of experience in making ladies footwear.
5 Reason to prefer Our Custom Made Shoes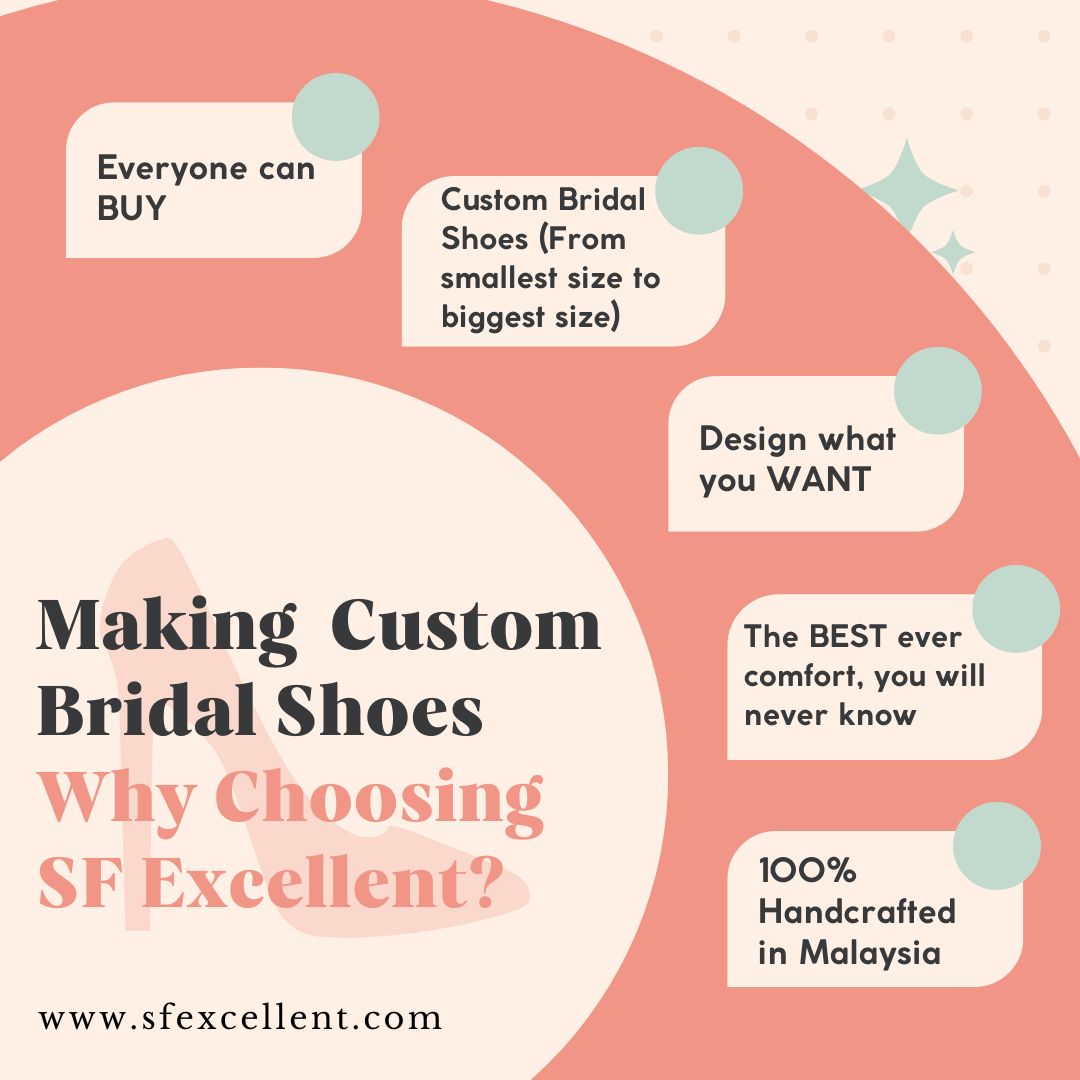 Everyone can BUY - We provide affortable price compared to the market
Custom from smallest size to biggest size - Tried the wedding shoes in the market, but encountered the dilemma that I like it but don't have your size, let's find us!
Design what you WANT - Personalize the design from shoes style, heel height, fabric material, and embellishment.
Comfort priority - We provide the BEST ever comfort, you will never know.
Hand Made - 100% handcrafted in Malaysia